WODE HOCl Pets Disinfectant series kills 99.9999% of any germs, bacteria or viruses that may come into contact with your furbabies! Simply spray it onto them and give it a gentle rub. It is anti-inflammatory, does not irritate the skin, and helps promote wound healing.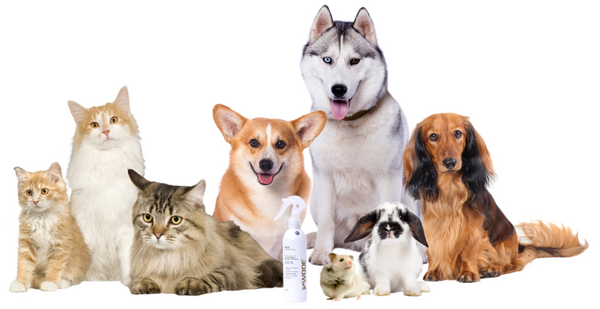 Perfect for spraying on your pet's paws and body when your pet comes back from a walk or been rolling on grass as well as your pet's wounds if they get hurt. WODE Pets also reduce odour on your pet's pee tray by 80-90%. The Pet series is suitable for pets such as dogs, cats, rabbits, hamsters, birds, etc.
Keep your pet SAFE today!
Directions of use: Spray directly onto your pet and rub gently. No rinsing required
Targeted Areas: Pet's body & Paws, Wounds, Toys, Bedding, Sofa, Car Seat, Cages, Pee Tray, Frequent Pet Areas, etc